100% CRUELTY-FREE MENSWEAR
The Niels Heineman collection is a permanent collection of ethically-produced wardrobe essentials. Animal-free and earth friendly garments that you can wear for years to come. The first release consists of stylish shirts and jackets. Instead of releasing a new collection every season, his aim is to gradually add new key pieces and offer a wide range of vegan menswear.
The garments are characterised by a minimalistic style. Niels redesigns staple pieces, stripping them from all unnecessary details and adding his own specific twist to create a clean look.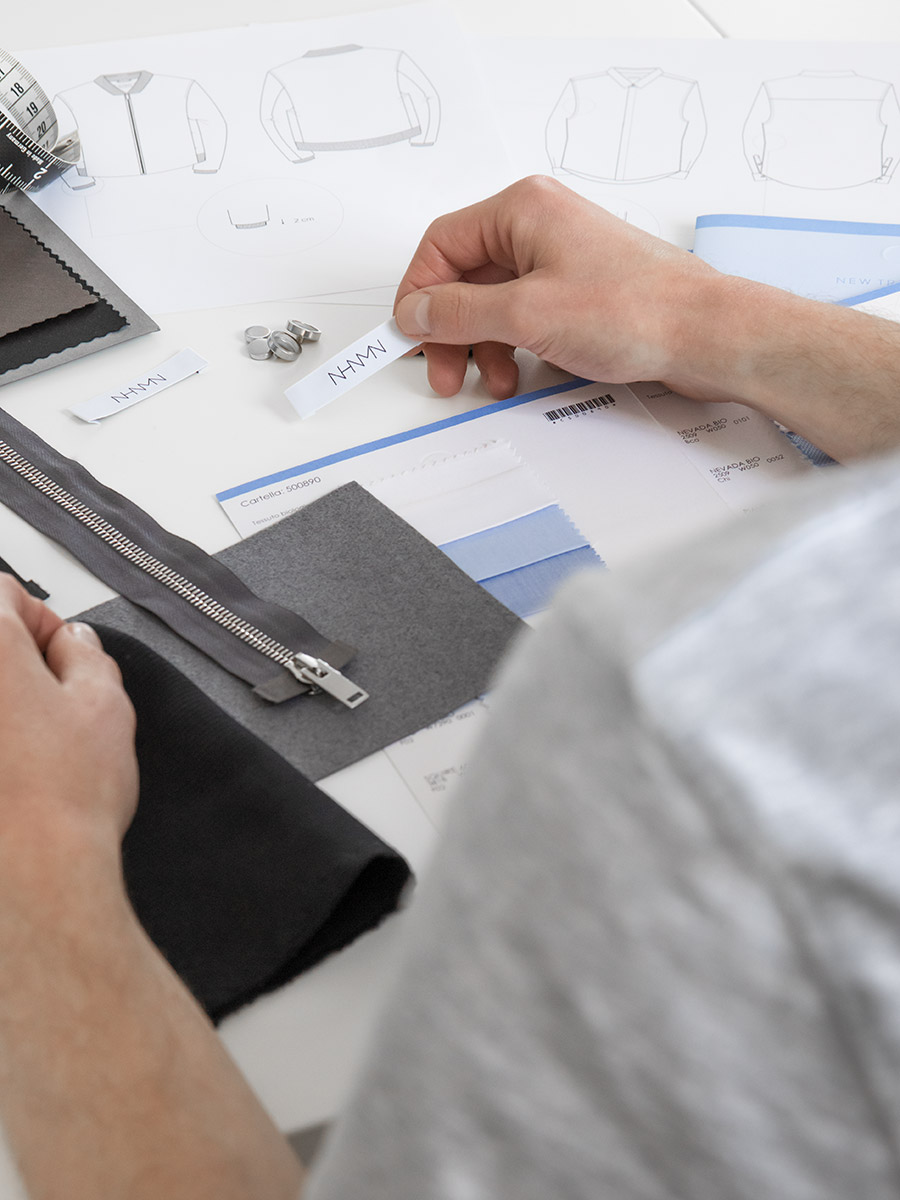 Sustainable and honest materials
Producing the collection according to his vegan values, Niels chooses to use only animal-friendly textiles and materials from premium suppliers. GOTS certified organic cotton, recycled polyester, Corozo nut and cupro are used for the garments. In order to minimalize the environmental footprint as much as possible, all items are made in Europe.
You have the right to know what you are paying for. That is why Niels offers full transparency in pricing. In the shop you will find an overview of all costs: materials, manufacturing and mark-up. By exclusively selling online, you know you are getting a fair price.
Being conscious doesn't end with buying an honest product. The way you take care of your clothing impacts the life span of the garment and the environment. By following the provided care tips, you can extend the life of your wardrobe. Good for you, good for the planet.
Do you remember a life-changing moment? Something you experienced that made you change the way you live? For Niels, this moment was seeing the documentary Earthlings. 'I was shocked to see how animals are treated. Wanting nothing to do with these cruel practices anymore, I swore off eating meat and started to do research.'
Learning more and more about animal cruelty, he switched to a vegan lifestyle. 'Being vegan is about more than just the food you eat. It is about avoiding anything that comes from an animal and being a conscious consumer.'
Thinking about the overall production of clothing and how fast fashion leads to animal cruelty, environmental issues and human rights concerns, Niels took matters into his own hands. 'I started learning about pattern making and took a tailoring course in Amsterdam so I could make my own clothes.' He gradually started experimenting with his own designs. His passion for fashion was born.
His moral beliefs, his love for minimalism and the desire to create ethical, sustainable wardrobe essentials lead to his namesake vegan clothing brand. 'I felt that the combination of sustainable, animal-free materials and minimalist fashion was missing so far.'